Men in Harmony is a Christian ministry and tithes 10% of all offerings and CD sales to a local Christian Ministry each year.
Order CDs today
Suggested donation:
All CDs $5.00 each
1- CD S&H $5.00
2-3 CDs $5.00 each + S&H $8.00
4 or more CDs $5.00 each + S&H $10.00
Contact Jeff Wagner
Email: jawag@frontiernet.net / Phone: 717-362-8348
Albums
Celebrating the Incarnation of Jesus Christ
1. Advent Noel
2. Come, Thou Long Expected Jesus
3. God So Loved the World
4. The First Noel
5. How Great Our Joy
6. There Shall a Star
7. The Virgin Mary Had a Baby Boy
8. Long Time Ago
9. Set Me as a Seal
10. While Shepherds Watched Their Flocks
11. Go Tell It on the Mountain
12. Gloria in Excelsis Deo
13. Angels from the Realms of Glory
14. Yes, He Did! Bonus track for MIH's 15th Anniversary
15. There Will I Be Bonus track duet featuring Nate M. & Josh K.
All Songs above are available on ITunes.
Thank You Dear Lord for Music
1. Thank you Lord
2. Treasures
3. Thanksgiving
4. Give Thanks
5. Gloria
6. Sing Hallelujah
7. These Are the Things
8. God of Our Fathers
9. Blades of Grass
10. This Is My Country
11. It Is Well
12. Sing to the Lord
13. Written in Red
14. I Cannot Tell
15. Canon of Praise
16. Hosanna Loud Hosanna
17. Star Spangled Banner
All Songs above are available on ITunes.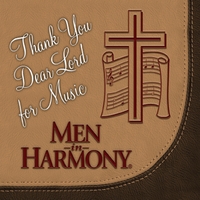 1. Great Is the Lord2. Enter His Gates with Songs of Thanksgiving
3. Glory !
4. Jesus Paid It All
5. A Voice for You
6. Who Will be a Witness?
7. Proclaim the Glory of the Lord
8. I've Been Changed
9. A New Name in Glory
10. What a Friend
11. Alpha and Omega
12. River in Judea
13. I Am Determined
14. Rain Down
15. While Ages Roll
16. When the Saints Go Marching In (piano solo)
No songs available on iTunes.